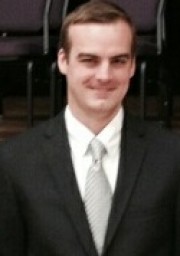 Sandy Springs, Georgia, June 19, 2015 (Newswire.com) - Blake Tibbitts, Group Vice President and Senior Loan Administration Officer at Signature Bank of Georgia, has earned an executive diploma from the Graduate School of Banking at Louisiana State University.
The Graduate School of Banking at LSU has provided executive education to more than 15,000 senior-level bankers and regulators, including some of the most respected banking executives in the U.S. The program emphasizes strategic planning, financial management, and leadership and provides a wide range of elective courses to enable experts like Tibbitts to strengthen his skills in a highly-personalized fashion.
"We are the bank that "Makes it Personal," said Signature Bank of Georgia President Freddie Deutsch, "and we are delighted to see Blake earn this prestigious achievement. It's just one more example of how important professional knowledge, personal growth and exemplary customer service are continuously upgraded at Signature Bank of Georgia. We are always looking to further build upon the considerable skills of our banking professionals."
"I am very fortunate and thankful to have been given the opportunity to attend and graduate from the Graduate School of Banking at LSU and to be involved with an organization that continues to focus on professional advancement", said Tibbitts. "The educational experience gained provides a more dynamic understanding of the industry and will in turn allow for better service for our clients and our community."
The intensive three-year program at LSU's Graduate School of Banking arms graduates with the necessary leadership skills and training to effectively recognize and handle high-level management issues. 
"I am very fortunate and thankful to have been given the opportunity to attend and graduate from the Graduate School of Banking at LSU and to be involved with an organization that continues to focus on professional advancement", said Tibbitts. "The educational experience gained provides a more dynamic understanding of the industry and will in turn allow for better service for our clients and our community." 
About Signature Bank of Georgia
Signature Bank of Georgia is celebrating its tenth anniversary in Sandy Springs. The bank is located at 6065 Roswell Road, between Hammond and Hilderbrand drives. For more information, visit the bank's website at www.SignatureBankGA.com
Member FDIC l Equal Housing Lender